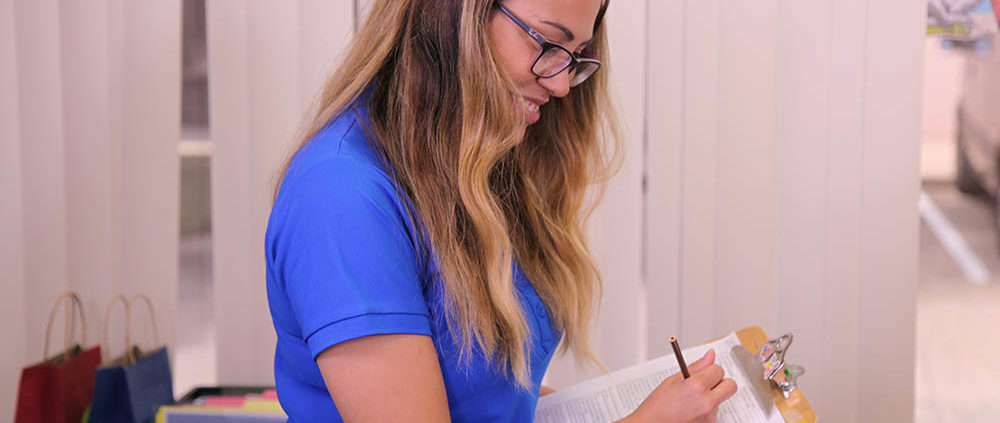 Top 10 Ways Children with Autism Benefit from ABA Therapy
Children with autism are unique, amazing individuals. ABA is a scientific, evidence-based therapy that gives families the tools they need to support their child with ASD. We've compiled a list of the top 10 reasons and ways a child with autism benefits from ABA therapy.
Reason #1: ABA therapy ranks the highest out of all documented interventions and treatments and has the most scientific evidence benefiting those with ASD.
Parents, please find comfort in knowing that research backs up the claim that ABA "works"!
Research tells us that if started early, intensive, high quality, evidence-based support like ABA, 40-50 percent of children diagnosed with ASD can function and benefit from typical general education classrooms. However, not only can ABA work to compensate for struggles relating to accessing academics but for other areas as well.
ABA gives individuals with ASD tools to access independence and life skills such as using the bathroom, sleeping through the night, eating a well-balanced diet, and holding down jobs as adults. It's imperative that we broaden our perception of how ABA can benefit our children!
Reason #2: Even when given the diagnosis of autism, kids are still human beings.
Unfortunately, various perceptions of autism essentially deny the basic humanity of people with autism – which is harmful to our kids because they are more susceptible to be paired with the notion that they cannot learn.
One end of the spectrum holds the old school view of autism as untreatable, terrible, and less than human. On the other end of the spectrum, people with autism are said to possess abilities and gifts beyond those who are not diagnosed with autism – being viewed as something beyond a mere human being. Holding views on either side of the spectrum leads to denying that individuals with autism are human – which is a harmful perception.
When we deny their humanity, we jeopardize the view that individuals with autism can acquire knowledge.
Reason #3: ABA provides tools for parents to be the best that they can be for their children.
Being a parent to a typically developing child is completely different from being a parent to a child with autism.
Everything you thought it would take to parent a typical child is brought to whole new levels, or whole new extremes, when raising a child with autism. Parents of kids with ASD have to put in more effort to better guarantee that their children have the necessary skills in order to reach their potential.
Relying on ABA to track progress and guide teaching allows parents to be the best that they can be for their child.
Reason #4: ABA introduces, teaches, and maintains skills that allow children with autism to independently use the bathroom and sleep through the night.
Even with access to the most beneficial behavioral intervention, there are particular skills that require continuous parental involvement when it comes to teaching and maintaining that skill. The two biggest skills parents strive for their children to achieve are toileting and sleeping through the night – or even just staying in bed till the morning.
The biggest and most imperative way to achieve success is data collection. Taking and interpreting data allows parents to identify a pattern, encourage desirable behaviors, and prevent undesirable ones from becoming a habit.
Reason #5: ABA is the best weapon against the perception of low expectations.
Acceptance of a person with autism does not mean acceptance of the proposition that they are not able to learn and be independent. True acceptance means embracing their strengths as well as knowing they can acquire the skills needed to live as independently as possible.
With the implementation of ABA, individuals with autism learn to break through the box that they're put in.
Reason #6: ABA can help children with autism learn how to create and maintain friendships.
Social skills are not limited to individuals who have adequate language skills but are available to children with autism who have varying strengths and weaknesses in communication. Utilizing behavioral interventions to teach and support how to interact with peers is one of the many benefits to ABA therapy.
Reason #7: ABA empowers parents to identify and capitalize on their child's strengths and preferences.
Just like typically developing children, children with autism need to be motivated in order to be taught. When you identify something your child likes, you can use it to your advantage by capitalizing on their preference and using it to motivate them.
ABA can give parents the tools to tend to and leverage their child's preferences while also looking at how to capitalize on their strengths. Something that may be defined as a deficit in one case, may turn out to be a strength in another.
Reason #8: ABA can teach parents how to make each moment into a learning experience.
Becoming fluent enough in the basics of ABA to be able to apply principles and techniques at home or in the community is critical to shaping a functional and independent child with autism. With parents being such a huge part of their child's lives, it's imperative for parents to know how to appropriately respond in the moment by capturing motivation and preventing mistakes. ABA can train parents on how to take advantage of every learning opportunity.
Reason #9: ABA shapes children with autism into individuals who can continue to have a quality life after their parents are gone.
It's a difficult reality to swallow – but parents will one day pass away. Therefore, it's important that kids with autism acquire the skills needed in order to be as independent as possible by the time they're adults. Being able to communicate in a healthy, productive way, and maintaining relationships with others is vital to being an independent adult.
ABA benefits children with autism by teaching them skills to create and maintain a community they can rely on. In turn, they will then be a valued part of the community.
Reason #10: ABA can prepare individuals with autism to be their own best advocates.
Self-advocacy is not only for individuals with fluent language skills. Rather, competency produces self-advocacy, and ABA is the path to that competence. Every individual deserves to be able to show what they're capable of – deserves to learn all they can learn. Every individual with autism deserves effective ABA. It is the responsibility of the parents to make sure their child gets what they deserve.
Resources: Helt et al., 2008; Lovaas, 1987; McEachin, Smith, Lovaas, 1993; Rogers & Vismara, 2008
Behav Anal Pract. 2011 Summer; 4(1): 72–79.
Interested in learning more about ABA Therapy? We'd love to chat! We have locations in Clear Lake and Northwest/Cypress Houston. Schedule a tour of our ABA clinic today.
---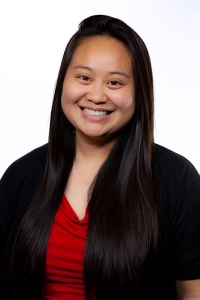 THI NGUYEN
Title: Board Certified Behavior Analyst
Thi Nguyen is a Board Certified Behavior Analyst (BCBA) from Houston, Texas. She received her Bachelor's degree in Special Education from the University of Houston. And, her Master's in Special Education with an emphasis in Autism and Developmental Disabilities from the University of Texas.
Prior to joining the Behavior TLC family, Thi was a special education teacher in Alief Independent School District for 3 years and a special education teacher for 2 years in a specialty school for individuals with disabilities. She has experience in training teachers and paraprofessionals on implementing Applied Behavior Analysis in a wide variety of classroom settings. Thi also has experience in creating and implementing individualized programs for clients serviced in their homes and community.
https://behaviortlc.com/wp-content/uploads/2020/06/IMG_0653.jpg
667
1000
Behavior TLC
https://behaviortlc.com/wp-content/uploads/2021/03/BTLC-Logo_498px.png
Behavior TLC
2020-06-24 15:26:30
2020-07-20 15:50:15
Top 10 Ways Children with Autism Benefit from ABA Therapy